Impossible Figures2
GROUP: Marco Bruttocao, Maria Gatto, Federico Marcassa (Treviso, Italy); David Ioana (Bucuresti, Romania)
IMPOSSIBLE FIGURES
Impossible figures are peculiar objects in art. Usually, they are called such because they cannot exist in the real world. Dragons, elves and dwarves cannot exist in the real world too but they don't belong to impossible figures.
Precisely, impossible figures are geometrical figures, drawn on a paper, which look like projection of ordinary three-dimensional object on a plane. But in closer view contradictions of joining's of figure elements became evident.
The Penrose triangle, also known as the Penrose tribar, is an impossible object. In 1954 english mathematician Roger Penrose painted triangle as three bars connected with right angles, which is not possible in reality.
---
A moebius strip is a one-sided surface that can be constructed by affixing the ends of a rectangular strip after first having given one of the ends a one-half twist. This space exhibits interesting properties, such as having only one side and remaining in one piece when split down the middle. The properties of the strip were discovered independently and almost simultaneously by two German mathematicians, August Ferdinand Moebius and Johann Benedict Listing, in 1858.
---
Other exemples of impossible figures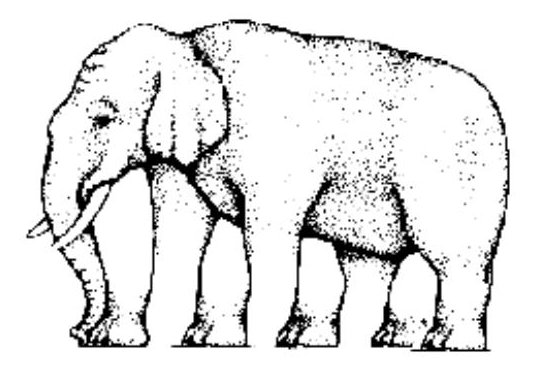 This is the famous Escher Waterfall. Its particularity is that, as you can see, the water falls and then goes back to the top of the structure: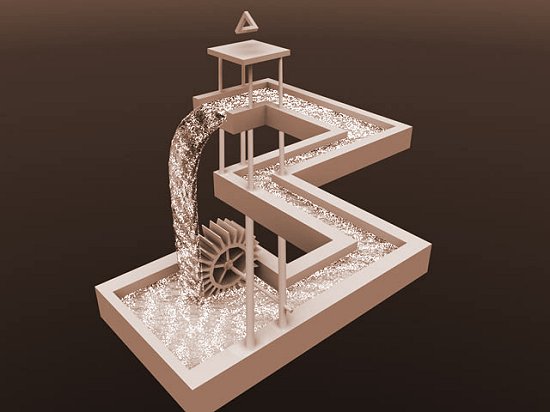 There is a good video in youtube wich should let you understan better.(URL in the picture)
The following picture let you understand why Escher Waterfall is just an optical illusion:
Impossible figures by Maria Gatto Marco Bruttocao Federico Marcassa
---
An impossible object (also known as an impossible figure) is a type of optical illusion consisting of a two-dimensional figure which is instantly and subconsciously interpreted by the visual system as representing a projection of a three-dimensional object although it is not actually possible for such an object to exist (at least not in the form interpreted by the visual system).
In most cases the impossibility becomes apparent after viewing the figure for a few seconds. However, the initial impression of a 3D object remains even after it has been contradicted. There are also more subtle examples of impossible objects where the impossibility does not become apparent spontaneously and it is necessary to consciously examine the geometry of the implied object to determine that it is impossible.
Impossible figures David Ioana
page revision: 34, last edited: 31 May 2012 18:56